The Capilano Review invites entries for our 5th annual Robin Blaser Poetry Award to be judged by Soma Feldmar.
Award: 1st prize – $750 + publication in the Fall issue, TCR 3.27.
Runner-up – $250
Fee: $35 for Canadian entries and $45 (USD) for US/International entries.
Maximum 8 pages per entry.
Each entry includes a one-year subscription to The Capilano Review. If you already have a subscription, we will extend your subscription or sign up a friend.
Please include your name and email address on the cover letter but no identification on the pages of the poem/s.
Deadline: September 15, 2015.
Soma Feldmar's statement for this year's contest: "The last poem in Robin Blaser's The Holy Forest is, simply, "language is love." This is not a romantic love; rather, it is "love" understood as the highest ethic—as the primacy of, responsibility for, and openness to, the Other. This "other" is integral to Blaser's work and language. It can be anything that is a radical alterity, i.e., a person, God, death, the invisible, the unknown, silence, etc. He says "the Other is present and primary to our speaking" and that "the operation of its duplicity is the poetic job." This year, we are looking for poems whose language operates within this duplicity and as this love."
About Soma: Soma Feldmar received her MFA from Naropa University's Jack Kerouac School, and is now working on her PhD from SUNY Buffalo. Her dissertation is on Robin Blaser's "poethics," a term coined by Joan Retallack and redefined / re-theorized by Feldmar in order to read Blaser's poems. Other, Feldmar's first book of poetry, was published in 2009 from Capilano University Editions (CUE Books). Originally from Vancouver, BC, she currently lives in Denver, CO, and is the owner of Seamoon Editing Services.
Submit and pay online: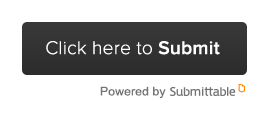 Unfortunately, we are unable to accept submissions by post.